Divine Relaxation & Healing Retreat: Meditation, Yoga, Stress Relief!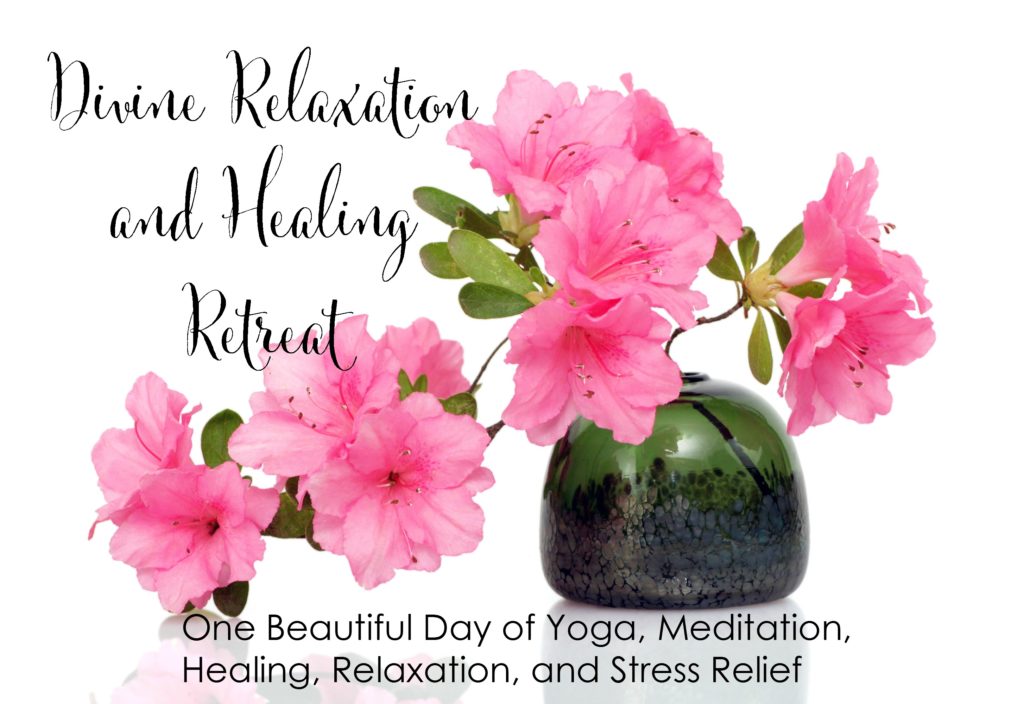 Divine Relaxation Retreat with Marilyn Gordon
A One-Day Meditation, Yoga, Healing,
Sacred Space Retreat!
Saturday, June 17 from 9:30 am to 5 pm
In Oakland CA
Save the day!
Have you been stressed lately?
Are you dealing with the challenges of your life?
Do you need some tender loving care?
Want to release your stress?
Want to find some peace?
Want to center and come back to yourself?
Want to heal and transform something?
Want to be with a community of kindred spirits?
Want to be with your Self?
Want to learn meditation and yoga–or deepen your knowledge?
Here's what we'll do:
On this special day, you'll relax and renew, heal your body
and mind, find your calm center, experience sacred space,
release your stress, go to the high place in your mind,
experience divine energy and the place of peace inside.
How we'll do that:
Meditation, yoga, visualization, relaxation,
contacting inner guidance, healing and transformation…
And more…
About the instruction:
I was a yoga and meditation teacher before
I became a hypnotherapist, and I continue a daily yoga
and meditation practice, which I have done for 45 years.
We'll be making it easy for people at all levels of yoga
and meditation, and it's optional for you to participate
in the physical yoga experiences.
So:
Come for a day that will transform you and your life
Relax and release your stress and daily concerns
Awaken and deepen your spiritual connection
Enjoy good company
Learn skills you can use for the rest of your life.
The fee is $125 for all this!
Space is limited, so contact us as soon as possible!
Click here to let me know that you'd like to attend,
and I'll let you know the next steps!
With love,
Marilyn Gordon